When will our conscience grow so tender that we will act to prevent human misery rather than avenge it? - Eleanor Roosevelt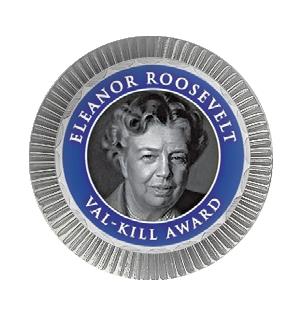 About Medals
In 1987, the Eleanor Roosevelt Center at Val-Kill launched the Eleanor Roosevelt Val-Kill Medal Award to recognize exceptional individuals who embody Eleanor's compassionate spirit and humanitarian legacy. As drafter of the Universal Declaration of Human Rights and dedicated advocate for social justice and civil liberties, Eleanor Roosevelt was a woman before her time, in the crusades for a united and compassionate global society. She lived her life for the good of all people and left behind a legacy of goodwill and generosity in her wake. It is in her honor that candidates for the Eleanor Roosevelt Val-kill Medal Award are nominated based on their own personal legacies of leadership and contributions to society through arts, education, philanthropy, activism, community service, and other humanitarian causes that reflect Eleanor Roosevelt's commitment to social justice and human rights. 
The Medals Ceremony, held each year at Val-kill in early-Fall, is a way of coming together and honoring Eleanor's legacy through the celebration those who live on in an embodiment of her spirit. The event seeks to provide a space and experience for knowledge exchange, empowerment, and inspiration, as leaders, teachers, activists, and the community are brought together under the auspices of human rights and for the cause of a more just and peaceful world. 
Proceeds from the Medal Ceremony help sustain the work of the Eleanor Roosevelt Leadership Center at Val-Kill in empowering new generations with Eleanor's Legacy. Click here to donate in honor of Medals.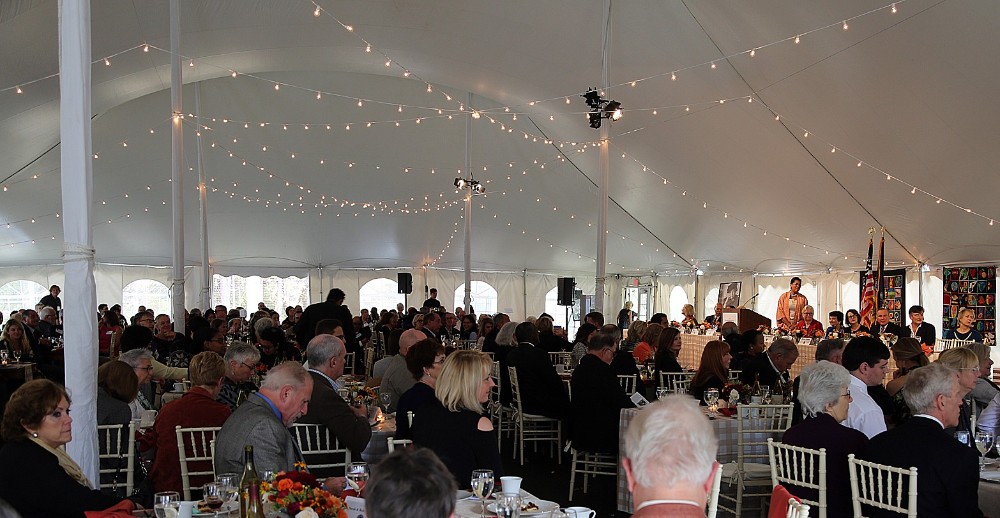 Location:
Eleanor Roosevelt National Historic Site
106 Valkill Park Rd, Hyde Park, NY 12538