Eleanor Roosevelt Val-Kill Medal Award Ceremony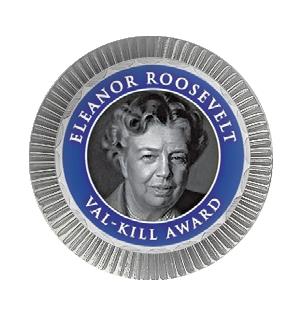 The Eleanor Roosevelt Val-Kill Medal Award recognizes and honors individuals who make a significant contribution to society in the arts, education, citizenship, philanthropy, community services, and other humanitarian concerns that reflect Mrs. Roosevelt's ideals. The Ceremony is our way of honoring those who live their lives in the spirit of Mrs. Roosevelt and serve as role models for the larger community, setting a standard for community values.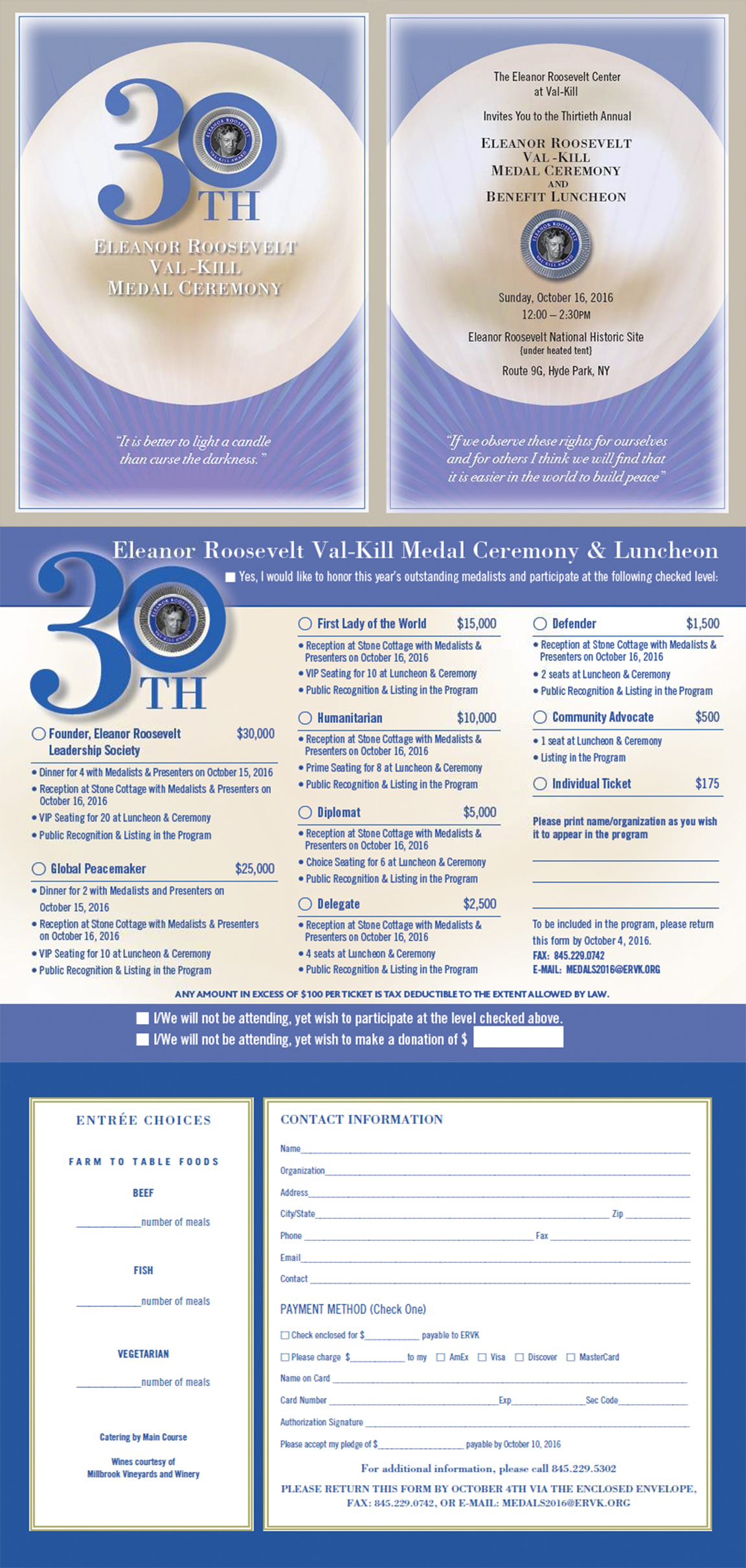 Meet Our 2016 Medalists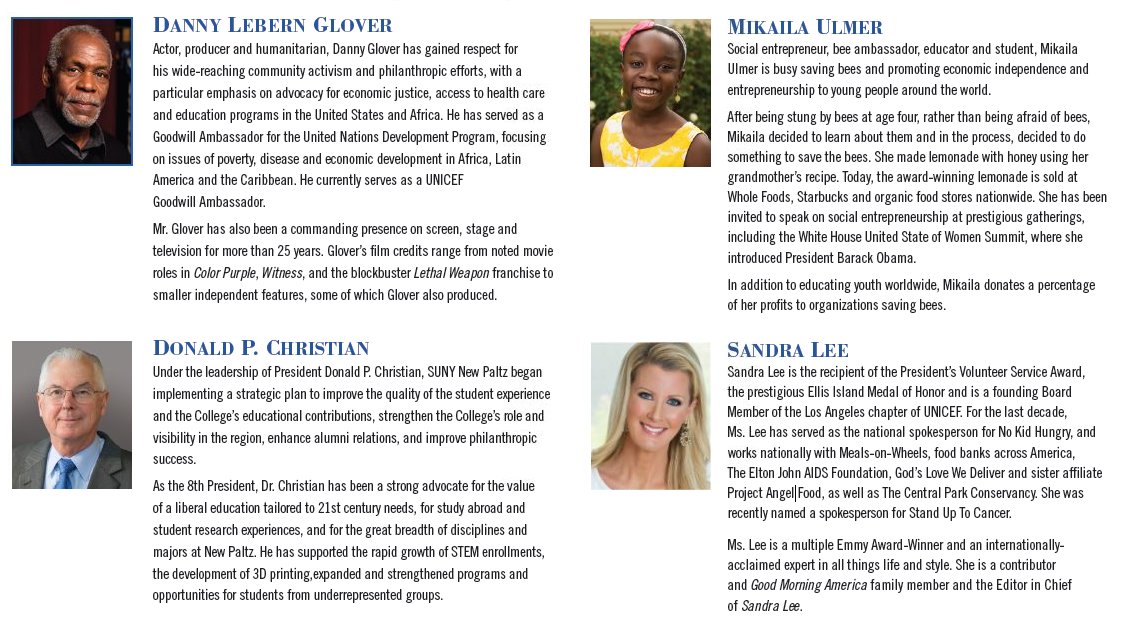 GLW 
GLW
Join us for our 30th Celebration! 

Eleanor Roosevelt Val-Kill Medal Ceremony & Benefit Luncheon
Sunday, October 16, 2016
12:00 - 2:30 PM
Eleanor Roosevelt National Historic Site (under heated tent)
Route 9G, Hyde Park, NY
 
The Medal Ceremony is an opportunity and a teachable moment to bring to life what Mrs. Roosevelt accomplished through the actions and deeds of all of our outstanding Medalists. 
Proceeds from the Medal Awards Ceremony help sustain the work of the Eleanor Roosevelt Center at Val-Kill in furthering Mrs. Roosevelt's legacy. 
Join us for our 30th Celebration of the Eleanor Roosevelt Val-Kill
Medal Ceremony & Luncheon