Are you looking for a one-of-a-kind experience to discover your passions, build the confidence to take on your dreams, develop your voice, and unwrap a world of leadership potential?
GLW is for you!
Each summer, girls from all corners of the globe are brought together for a unique 8-day leadership program inspired by the lessons and leadership legacies left by First Lady of the World, Eleanor Roosevelt.The Eleanor Roosevelt Center's (ERVK) Girls' Leadership Worldwide (GLW) program holds two exciting eight-day programs each summer for high school girls who have a demonstrated commitment to making a difference in their communities and world. With Eleanor Roosevelt's life and legacy as a model, participants bring their passion and leadership potential to life through a series of interactive workshops, field trips to the United Nations in New York City and other significant sites, and supportive relationships with inspiring female mentors and peers.
Over the course of the week, girls will experience interactive workshops, participate in field trips to sites of significance and cosmopolitan arenas, visit career sites in NYC hosted by accomplished female leaders, and gain global perspectives on leadership and diplomacy; all while building international networks and creating lasting bonds. Participants will emerge transformed and re-energized, ready to be the compassionate, socially conscious, and fearless leaders of a new tomorrow.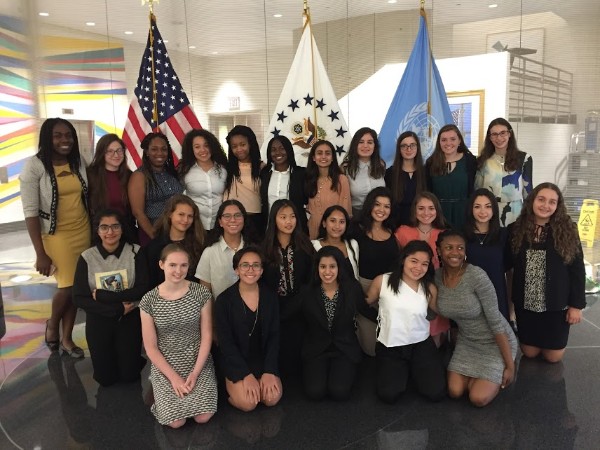 ---
GIRLS' LEADERSHIP WORLDWIDE WILL BRING YOU…
Confidence to take on your dreams 
Global Perspectives on leadership and diplomacy
Networks of international peers and mentors
Participants to the program will engage in workshops on public speaking, passion and purpose, networking and navigation of professionalism, and leadership legacies, such as that left by First Lady of the World, Eleanor Roosevelt. Girls will spend time touring historic spaces such as Eleanor's home at Val-kill, FDR's estate in Hyde Park, and cosmopolitan arenas like Upper Manhattan and the Financial District in New York City. In the past participants have had the privilege of meeting and hearing from accomplished female leaders including Samantha Powers (former US ambassador to the UN), Erin Duggan Kramer (NY District Attorney's Office), Wendy Clark (CEO at DDB Advertising), Tara Abrahams (GLAMOUR Magazine, Co-producer Girl Rising), Betty Huang (Immigration Attorney), and many other trail-blazers of women's equality and leadership in the workplace. They have visited career sites hosted by venues like CNN, the National Stem Cell Foundation, GLAMOUR Magazine, and the United Nations, and the list continues to expand over the years. 
"The future belongs to those who believe in the beauty and power of their dreams." - E.R.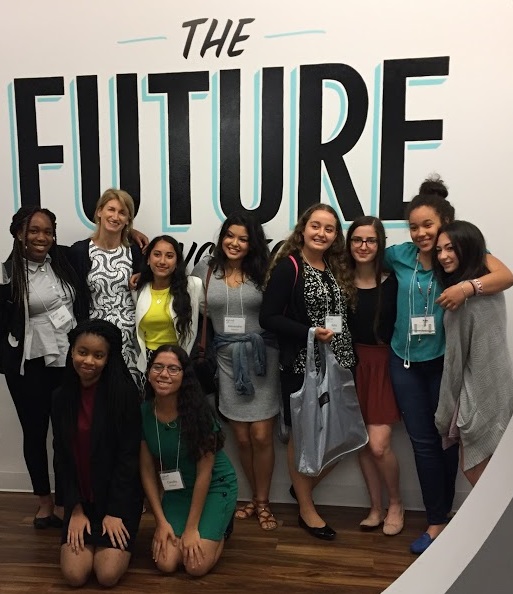 ---
Session Duration (8 days, 7 nights)
Session I: July 7 – July 15
Session II: July 21 – July 29
Tuition: $2,500*
*ERVK is proud to provide the subsidized rate of $2,500 compared to the actual cost of participation ($3,200). It is our mission to provide programming that is accessible to everyone, and we could not achieve this without the generous support of corporations, private foundations, and individuals who donate. For more information regarding funding and scholarships email us at glw@ervk.org or call (845) 229-5302.
---
Location:
Girls' Leadership Worldwide takes place at the home of Eleanor Roosevelt, in Hyde Park, New York.