The Eleanor Roosevelt Leadership Legacy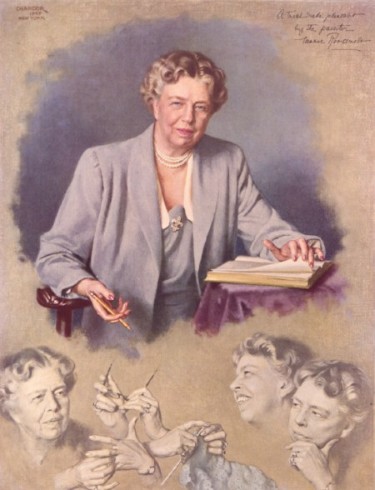 The Eleanor Roosevelt Center at Val-Kill (ERVK) inspires and empowers individuals and organizations to use their time, talent and resources to build a just and sustainable world, close to home and abroad.
We achieve this mission by providing cutting edge programs and experiences epitomizing Eleanor Roosevelt's passion and commitment to human rights, principled leadership and social justice for all.
Click the links to explore and learn more about the programs ERVK offers!
In a complex, growing, face-paced world, we at ERVK structure our programs around 10 principles:
LEADERSHIP - Learn and apply the skills necessary to be a responsible, socially conscious leader in the legacy of Eleanor Roosevelt.
GLOBAL CITIZENSHIP - Begin your journey as a global citizen; expand your worldview gaining appreciation for diversity in perspectives that inform different cultures all around the world.
SOCIAL JUSTICE - Explore solutions for contemporary social justice issues and understand your responsibility and place in this world.
AGENT OF CHANGE - Experience your power within and be a force of good for all.
ADVOCACY & ACTIVISM - Use your skills and power as a leader and individual to make a difference for a cause that you believe in.
NETWORKING - Meet and learn from accomplished men and women at sites in New York City to various organizations and corporations, including the US Mission, United Nations and CNN.
SOLIDARITY - Form strong bonds with people around the world through social learning experiences.
PASSION & PURPOSE - Experience fulfillment in passion and purpose with your peers.
EMPOWERMENT - Build self-confidence and find your voice in a supportive, judgement-free environment.
OPEN MINDEDNESS - Learn how to embrace new ideas, value differing opinions and allow other to freely express their views without condemnation.