2018 GLW Application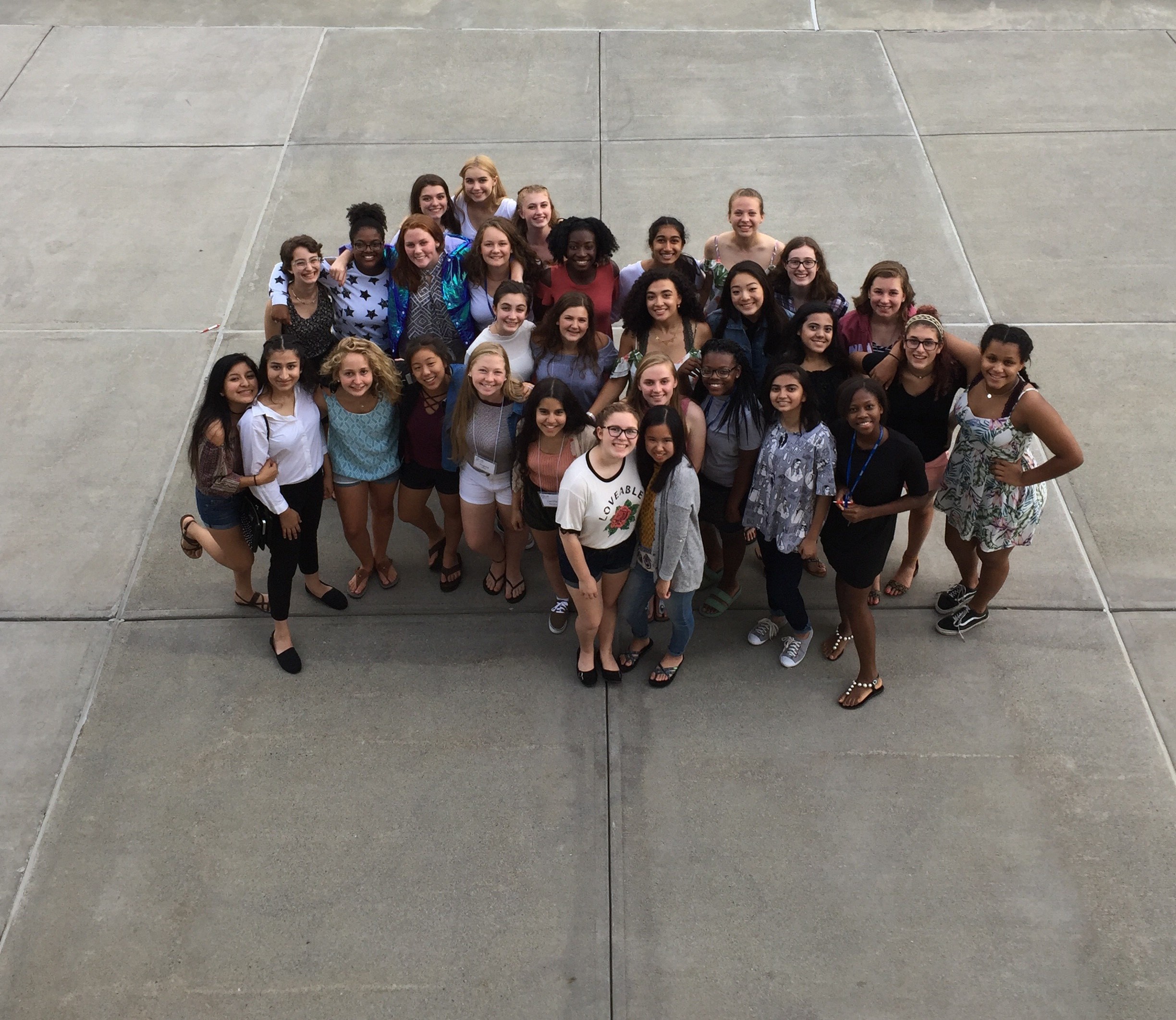 The Eleanor Roosevelt Center (ERVK) Girls' Leadership Worldwide (GLW) program works to create a more just world by educating and empowering, young women to become the next generation of principled, socially conscious leaders, using the example set by Eleanor Roosevelt.
ELIGIBILITY & SELECTION CRITERIA:
Applicants must be in either the 9th or 10th grade in high school. The participants in each GLW session constitute a diverse group of exceptional girls from across the U.S. and abroad. Girls are selected based on leadership potential, demonstrated or desired commitment to community service and social justice, level of maturity, and their academic and extra-curricular achievement.
Please note, ERVK requires that all GLW participants meet the New York State Immunization Requirements for School Entrance/Attendance, which can be found here: https://www.health.ny.gov/publications/2370.pdf
Please note, GLW is designed to challenge its participants mentally, physically and emotionally.
DEADLINES:
Application and both references must be postmarked by March 30, 2018.
Applicants will be notified by May 4, 2018.
COSTS:
$2,500 program fee. We charge this fee against the full cost of approximately $3,300 for each participant. Upon acceptance to GLW, ALL participants must pay a non-refundable $200 deposit to hold their spot in the program.
Airfare and Ground Transportation costs to & from Hyde Park, NY.
Spending money (for personal use).
APPLICATION PROCESS:
Complete the application including the short-answer questions and essay.
In order for your application to be considered, you must also provide two references. Please provide the names of your two references below in this application form AND request that your references complete the separate online Reference Form.
Please note that our primary means of communication with applicants is via email. Therefore, it is critical to include correct email addresses for the applicant and at least one parent or guardian and to adjust spam settings to allow email from GLW@ervk.org.
SCHOLARSHIPS:
We are committed to providing needs based or merit scholarships with reliance on funding from donors, foundations and corporations.  We do our very best to support girls who are truly motivated to attend GLW.  Please note that availability and amount of funding is based on the total number of requests and the amount funding at the time.  Request for scholarship assistance does not impact acceptance into the program. 
To be considered for a GLW scholarship, you must submit the Scholarship Application Form. 
Questions? Please don't hesitate to contact us!
Email: GLW@ervk.org or call 845-229-5302.